Normal hours are M – F – 6:00 a.m. until 7:00 p.m. Extended hours provided with 24 hour advance notice. Saturday pickup/drop off times are 8-10AM and 4-6PM (no exceptions please).  Sunday pickup/drop off times are 4-6PM (no exceptions please).  If you miss the pickup time the dogs will be boarded for the night at owners expense.
All dogs 6 months or older must be altered to attend daycare or boarding!
---
Boarding & Boarding Packages
All Boarding includes a full day of supervised play in our Daycare!
Our boarding dogs aren't left alone because Sue and Jimmy live in a loft above the daycare. Our boarders attend daycare during the day and are ready for bed when we put them down for sleep. We take them to the roof for their last potty break and then off to bed they go. Sue and I are early to bed and all is soon quiet throughout the building. From my mezzanine I can check on them and make sure all is well during the night without our boarders even knowing we are there. We have found that our boarders love the fact that someone is always around in case one of our visitors need us. We don't lock the doors and leave your babies alone to fend for themselves.
Boarding Package
10 Nights Boarding Package $390 ($50 savings)
20 Nights Boarding Package $780 ($100 savings)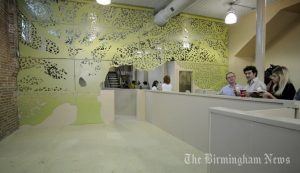 *if multiple pets are staying together, there will be a $3.00 discount for each additional dog – Does not apply to dogs using packages.
A temperament test for boarding is required as dogs partake in Daycare while Boarding. Call to schedule today. Saturday and Sunday pick ups of boarding dogs are by appointment only and are between 8am-10am and 4pm-6pm on Saturday and 4pm-6pm on Sundays. Dogs not picked up during these hours will incur an additional night of boarding. Please be aware: Holidays are very busy boarding times for Dog Days. First priority is given to dogs that attend daycare regularly (at least once a week), and dogs that board regularly (at least 9 nights in the last 3 months). All others are put on a wait-list, and will be notified of availability as soon as possible before the holiday. Please note that the boarding spaces fill up quickly. Drop-Ins: Once reserved spots are filled, we will accept drop-ins as space allows. When we have reached maximum capacity, dogs may be turned away. (Maximum capacity may vary according to staff schedule and number of expected dogs.)